The Internet Turns 20 in South Africa
By Robyn Bloch - 484 views
On 12 November 2011 at 10.44am the internetís arrival in South Africa reached the 20 year mark. It seems almost bizarre to imagine a world without internet; for many South African children it is unthinkable. Twenty years is a very short time for such ground-breaking developments to have taken place.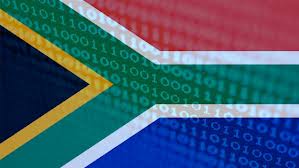 Sound Idea, which celebrates 21 years in business this year (2013), was established in January 1992 and began making websites as early as 1994, when only a handful of companies used them. Of course, back then the internet was rather misunderstood. Marketers at companies imagined that the internet was just another forum to distribute brochures. Websites were static, completely un-interactive and provided only as much information as an average brochure would hold. Now, website pages are endless, completely interactive and invite feedback and communication.
In 1999, Sound Idea built its first large Content Management System. This system was used by large corporates all the way until last year. In the meantime, we have developed another four major Content Management Systems. And they have come in handy.
These days a company just about doesnít exist unless it can be found on the Internet. Each website needs an increasingly sophisticated Content Management System to administer its content pages, landing pages, blog, product category and so forth.
The Internet has just about infiltrated every aspect of our lives in one form or another - most especially in business and marketing. It has changed the way we market, and I think for the better. Now the consumer has much more power, first, by having access to huge amounts of information and second, by having platforms to communicate, air grievances, give praise and rate products and services.
If in just 20 years, the internet makes up such a large part of our lives, then imagine what it will be like in another 20? The speed at which it moves (barring the internet speeds in South Africa, which are still laughable) means we need to keep developing strategies and systems to keep up and make the most of it.
Sound Idea Digital is a full service digital marketing agency that specialises in content marketing.†
We can develop a comprehensive content marketing strategy for your company |info@soundidea |†soundidea.co.za
[Back]
blog comments powered by

Disqus