How to Choose the Right Social Media for Your Business - Part 2
By Malindi Strydom - 54134 views
In part one we took a look at Facebook and Twitter as some of the most popular social media platform available today.  This second part of the series continues with more platforms that may help you find the perfect social media fit for your business.
Pinterest
When thinking about Pinterest, think images. If your business is image dependent, you have top quality photos and efficient online sales capabilities, this site can help you greatly.
Due to its extremely visual nature, users tend to share and re-share images, tapping into the platform's potential of reaching millions of users. It is however important to note that most (by most I mean an estimated 70%) of Pinterest users are women and one study showed that around 93% of Pinterest users shop online. Special features such as Rich Pins and Promoted Pins helps you to boost your features and increase your reach. Also, keep in mind that frequent posts are crucial in order to keep up with ever changing trends.
Instagram
Instagram recently became the social media platform with the highest percentage of younger users with over 50% being between the ages of 18 and 29 years.
Like Pinterest, Instagram is highly visual so exceptional image quality is vital. The built-in photo filters and video editing features make it fun as well as efficient when showcasing your products or behind-the-scenes shots. The main function of Instagram is photo sharing via smartphones and though it is possible to manage your account from a PC, it's only possible to upload new material through your smartphone.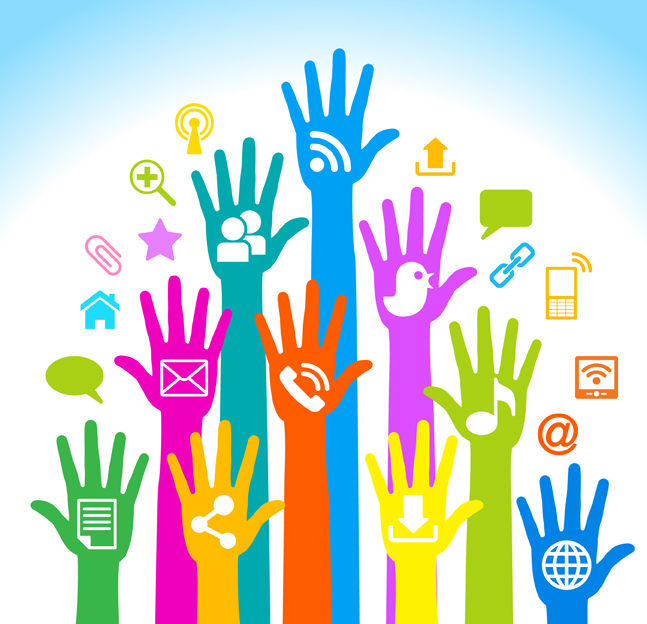 LinkedIn
The best way to network within an online business community is undoubtedly via LinkedIn. More serious than its Facebook and Twitter cousins, LinkedIn is the perfect social media platform for B2B operations, connecting with other professionals as well as jobseekers.
One of the most outstanding features of LinkedIn is the LinkedIn groups where people from the same industries, or with similar interests, can connect on a professional level. It is important to remember that this site provides a close link between employers and personnel so maintaining a professional appearance is crucial.
As social media evolves, new platforms are constantly emerging while others are dying out. Google+ for instance has seen a major decline in usage over the past couple of years and even though it was claimed to have approximately 2.2 billion users, a study conducted in April 2015 showed that there were only 111 million active users of which 90% were determined to have never made a public post. While Google+ is fading, sites such as Quora, Vine and SnapChat are gaining in popularity.
Optimizing your business opportunities is so simple with the global village that the internet has facilitated. Using these versatile platforms in an optimal manner is sure to help you reach your ambitions. With numerous articles and sites available, doing some research to find the perfect social media fit for your business is as simple as a tweet.
Malindi is a Digital Media Project Manager at Sound Idea Digital Sound Idea Digital | malindi@soundidea.co.za
[Back]
blog comments powered by

Disqus