Switching LMS Providers: 2 – Process of Switching
By Sandra - 59839 views
This three part series (Part 1 and Part 3) looks at the broader issues involved in switching Learning Management Systems (LMSs).  In Part 2 we look at the process of switching, and how to select a new LMS for your organisation.  If you haven't quite made a decision yet about using eLearning, click here to read an article about choosing eLearning for your organisation.
Consider whether or not your existing system better enables and supports the learning and training activities most important to the organisation. If not, you may want to switch.  Remember though, that it is not only the LMS product that is changing, but the service provider too.
When shifting from an existing LMS to a new, alternative LMS there are many complex factors to consider.  Instructors alone do not normally make the decision to switch. Ideally information technology and instructional designers, such as human resource and training service organisers, and other company management and advisory committees should be integrally involved in the decision making.
When the decision is made to switch, a transition plan must be developed and carried out to help IT staff, instructional staff and (especially) employees to make the switch with as little disruption to normal work operations as possible.  This process of selecting a LMS is different from the first time, because you know more about what LMS and eLearning are about.  Still, time and human resources have to be invested into making the right decision.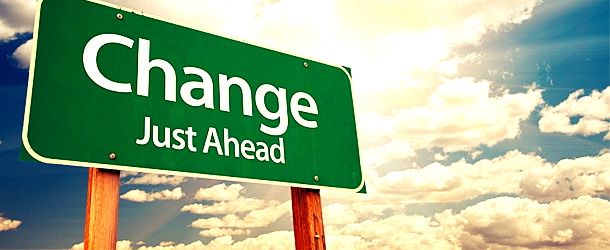 The people at Gyrus Systems have developed a list of seven components of the process of switching.  This list creates a starting point to help you distinguish between different service providers when looking around for your new LMS.
1. Problem Description
Know exactly what the problems (and joys) are that you experience with your current LMS.  A written formulation of likes and dislikes can help you to narrow in on changes you wish to see in the future.
2. Team
If you haven't used the LMS before, you probably shouldn't be the only person out shopping for a new one.  Have a team of people who have been involved with the system to advise you and have some input.  LMS selection is done best by a committee or board comprised of people across departments.
3. New Requirements
Have a wish list of all the features you hope to see in your new LMS.  This can include features, budget information, user information, etc.
4. IT policies
As part of your team, an IT professional will certainly help.  This person will be knowledgeable on your current IT policies and capabilities.  Also while shopping around, ask what the service provider can do for you in terms of hosting and content management.
5. Data migration
Since you have an existing LMS it is important that the new LMS has data and information migration possibilities.  You must be able to export your old or existing data to the new system.  If not, you may lose what you already have, or lose valuable time in re-creating all your old data to accommodate the new system.  Consider data migration of overall content, training records, user generated content and miscellaneous information.
6. Use case scenarios
Think of situations you have found yourself in, in the past that did or didn't work out well.  Present these case scenarios to potential new service providers to get a glimpse into how they would handle such situations with your particular company.
7. Future readiness
Planning for the future is important when investing in any new technology these days. Consider which features might become obsolete or redundant in the near future. What are the trends in technology and learning at the moment? And consider if your potential new service provider is aware of these things too.
Analysing your future relationship with the service provider can be as important as the LMS itself.  Understand what their implementation process is; what level of client support can you expect from them; what security policies they have as standard and add-on.  Research and shopping around can mean the difference between a happy client-supplier relationship with an excellent LMS, and doing this all over again in the near future.
Look out for the final post (Part 3), which discusses how to maximise your ROI, and leaves you with some final thoughts on switching LMSs.
Sound Idea Digital specialises in Learning Management Systems and eLearning developments |  soundidealearningmanagement.co.za
Sandra is an eLearning Specialist & Content Editor for Sound Idea Digital |  Sandra@soundidea.co.za
To cite this blog article:
Slabbert, S. 2015, November 26. Switching LMS Providers: 2 – Process of Switching. <ideas> the official Sound Idea Digital blog [Web log post]. Available: http://blog.soundidea.co.za/articles/Switching_LMS_Providers_2_Process_of_Switching-433.html
Source:
Gyrus Systems, 2013. Learning Management System (LMS) Switching Guide. [online] Gyrus Systems. Available: http://www.gyrus.com/wp-content/uploads/2015/03/LMS-Switching-Guide.pdf [Accessed 4 Nov. 2015].
[Back]
blog comments powered by

Disqus