Become an Opinion Leader Through Content Curation
By Carina Claassens - 3412 views
Written and compiled by Carina Claassens & Carla van Straten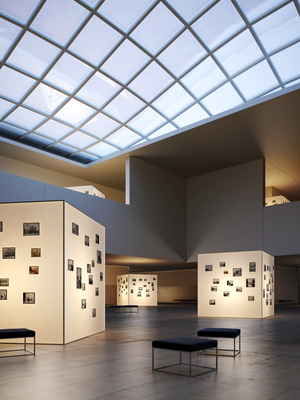 Content curation involves much more than simply sharing a piece of content and adding a useless comment to it, such as "wow, great article!"
Content curating is a lengthy process that involves in depth research, a lot of reading and a well-planned argument.
Where to Find Ideas
The point is to stay current with your argument. No one wants to read about something that is outdated and irrelevant.
Here are some platforms to find ideas and build onto them:
Making a Point
A curated article is not supposed to be a link farm or a "clever" SEO trick. The structure should consist of an excerpt, a link to more on that excerpt and your own input. This input should consist of an analysis, an opinion or premise and a claim.
As a content curator it is important not to buy into the opinions of others. As a curator it is your task to question those opinions and be inquisitive and critiquing. This does not mean that you should disagree with all the opinions of others. You should rather see beyond their opinions in order to find argumentative gaps, seek how the idea can be taken further or consider placing that idea in a specific context to be re-evaluated accordingly.
Cast a wide net when you're basing an article on curated content - MacIntosh, Eibhlin (2012-04-03).
Including related views and subjects to your curated content is good for search engine optimisation. Your article will include a greater variety of keywords and phrases and search engines will favour your article for the strong and vast niche vocabulary that is used.
Why Curate?
With content curation the aim is to become an opinion leader.
According to Eibhlin MacIntosh the two biggest reasons for content curation is this: Curated content brings alternate views to my site and Curated content also makes my site a one-stop resource for busy people who are interested in that niche.
Content curation provides a tailored and evaluated selection of the best quality and most relevant sources of a specific topic. Curated content offers value to users looking for quality content. The main reason for this is the fact that there is a vast pool of online content available to us. It takes a lot of time and effort filtering out the bad from the good and then making sense of it all. Content curators eliminate this process making it easier for users to find quality content faster.
Note: When you aspire to be the opinion leader or thought leader in a niche, you must be one step ahead of the crowd.  (For more about the importance of being remarkable, see TED.com for Seth Godin's talk about sliced bread.) - MacIntosh, Eibhlin (2012)
Next week we'll cover the complete steps of content curation.
Related articles:

The Basics of Content Curation in the Digital Sphere


Sound Idea Digital is a complete digital marketing agency. For more information, contact
012 66 44 227 or email to info@soundidea.co.za | @soundidea |
[Back]
blog comments powered by

Disqus